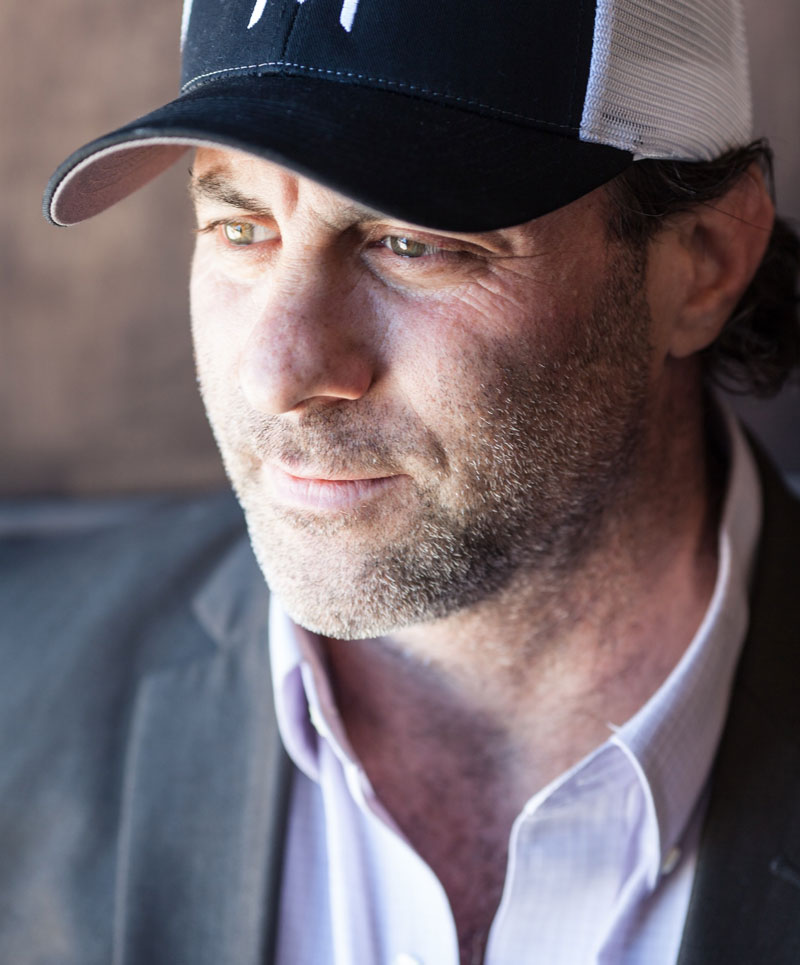 Appellor-in-Chief
EDWARD "Coach" WEINHAUS
Coach began his appellate work pro se – meaning representing himself. After gaining redress in a Seventh Circuit case (and getting handslapped with a $0 sanction even while winning), Coach began refining his skills. He worked with former Supreme Court and Circuit Court of Appeals Clerks to learn the craft while building the Appellate practice.
In 2021, Coach merged his Appellate Practice, Appellors.com, into LegalSolved. Appellors keeps its single-minded pursuit of appellate work front of mind, while the parent firm is able to offer a far more powerful toolset to its clients.
Coach's bio can be found at LegalSolved's Organization page.
That gets to the question of how the name Appellors came to be. Let's share that below with our process for finding Appellors worthy of the name.
APPELLORS
Appellors are the various, experienced former Supreme Court and Appellate Clerks who take on appeals with our firm. We don't just hire anyone. An Appellor has to be able to think like a judge, better by which to persuade. If you want to be an Appellor, reach out to Coach to join our roster.
From where does the word "Appellor" come? It's an old English legal term, which has mostly fallen into disuse. In general, it meant someone who prosecutes an appeal. That wasn't its only usage. It specifically applied to a criminal convicted, who brought charges then against someone anew for the crime.
Like the Appellors of yore, our Appellors have a lot on the line in your case.
California Office
Missouri Office
Our Offices
ALL office hours are by appointment only.
Missouri: 10859 Piccadilly Sq. Dr. Creve Coeur, MO. 63146
M-F: Appointment Only, S-S: Closed
Legalese
                                                                         DISCLAIMER  
The information and materials contained in this web site have been prepared for informational purposes only and do not constitute legal advice. The transmission of information on this web site is not intended to establish, and the receipt of such information does not establish or constitute, an attorney-client relationship. Statements contained in this web site regarding past results obtained on behalf of current and/or former clients is for informational purposes only and should not be construed as a guarantee of future results. Every case is different and must be judged on its own merits. This site contains information for both legal services that require a licensed attorney and services that are not legal advice. As such, all pages are delineated for providing legal services via attorney or does not include that information. There can be no attorney client relationship established for any service not explicitly labeled as legal advice and no legal advice will be given for any of those services. Attorney legal services are provided through a licensed attorney. No non-attorneys receive compensation for legal services. Non-attorney services such as "art" may be provided by non-attorney service providers.  Reference to "partner" refers to any business associate and not a principal in a limited or general partnership unless specifically denoted otherwise. Any use of this site acknowledges the above.
Attorney Information
California License # 330344
Illinois License # 6333901
Missouri License # 72-255. (72255)
All Offices Listed are for Appointment Only:
California: 
[Pending]
Illinois:
[Pending]
Missouri:
10859 Picadilly Sq. Dr.
Creve Coeur, MO. 63146
Legalese
DISCLAIMER  CONT.

Portions of the content on this site may be considered attorney advertising under the laws or rules of professional conduct of some states. The choice of a lawyer is an important decision and should not be based solely upon advertisements. "[t]his disclosure is required by rule of the Supreme Court of Missouri." No representation is made that the legal services to be performed are greater than the quality of legal services performed by other lawyers. Anyone considering a lawyer should independently investigate the lawyer's credentials and ability, and not rely upon advertisements or self-proclaimed expertise. No representation is made here about your specific rights in any specific matter. Every case is different and must be judged on its own merits. We do not offer or promise case results. Past success in litigation does not guarantee success in any new or future lawsuit. Prior results do not guarantee a future outcome. Contingent attorney fees are not set by law. Costs and fees are charged only upon monetary recovery. Not available in all states. Cases may be handled in association with, or may referred to, other law firms as co-counsel or referral counsel. The law differs in every jurisdiction, and you should not rely on any opinion except that of an attorney you have retained, who has a professional duty to advise you after being fully informed of all the pertinent facts, and who is licensed in the applicable state, and is familiar with the applicable law. Internet subscribers, mobile application users, and online readers should seek professional counsel about their legal rights and remedies. This site contains links to third-party web sites for the convenience of our users. LegalSolved does not endorse any of these third-party sites and does not imply any association between LegalSolved and those sites. LegalSolved does not control these third party web sites and cannot represent that their policies and practices will be consistent with these Terms of Use. If you use links to access and use such web sites, you do so at your own risk. LegalSolved is not responsible for the contents or availability of any linked sites. These links are provided only as a convenience to the recipient. These Terms only apply to the Site and do not apply to any linked sites. We encourage you to read and understand the terms of use of any linked sites that you visit. Links do not imply that we sponsor, endorse, are affiliated with or associated with, or are legally authorized to use any trademark, trade name, service mark, design, logo, symbol, or other copyrighted materials displayed on or accessible through any linked site. LegalSolved lawyers do not hold themselves out as "specialists."
Lawyers in most jurisdictions are not certified as "specialists" or "experts" in particular fields of law. You are solely responsible for any information, content, or material you transmit to or through the site ("Submissions"). You understand that Submissions are considered non-confidential and non-proprietary. LegalSolved takes no responsibility and assumes no liability for any Submission. Use of this site acknowledges the above.
Please review our privacy policy: https://appellors.com/privacy-policy/